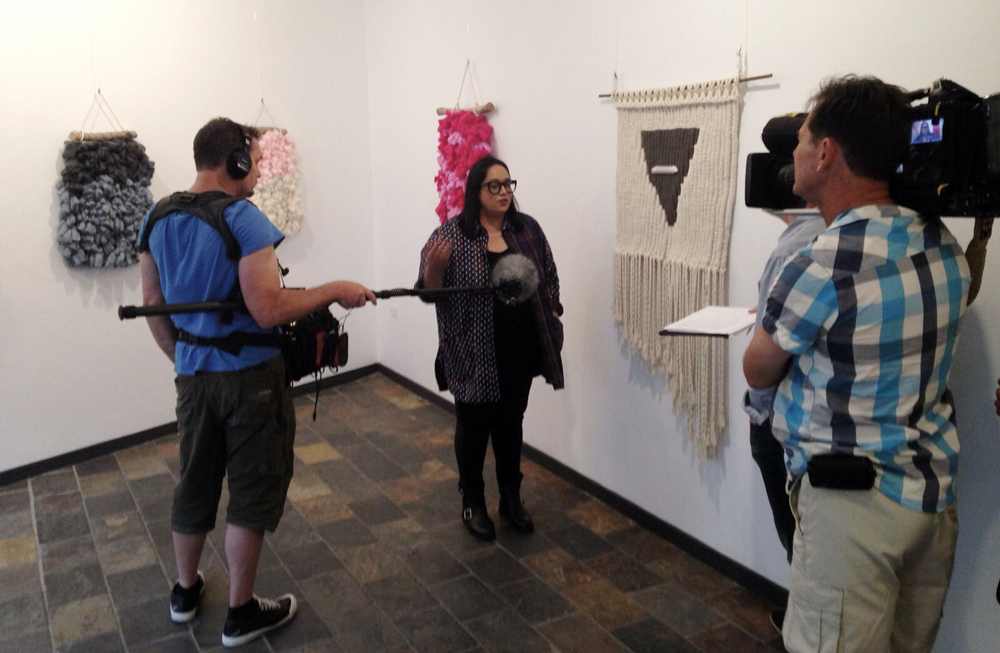 My name is Arti and I am a freelance graphic/web designer, photographer, weaver, ceramicist and painter, based in Palm beach, Australia. I grew up in the Blue Mountains and I am now living in Palm Beach. The pristine natural beauty has been central to my lifestyle and inspiration. I am combining my extensive background in graphic design with the love of photography and painting. I exhibit my work at the Decore & Design shows, Affordable Art exhibitions and the LifeInstyle shows.
I am building a home at the moment. I started making these artworks with my new modern home in mind. I wanted artworks that would suit a modern concrete, black, wooden and white palette. My artworks can be seen in various publications including Marie Claire magazine, EverAFTER magazine, Style magazine, Label Magazine, Geelong Today Lifeinstyle magazine, Sunday Times Magazine of the West Australian newspaper, Metropol magazine, Brisbane News, Wentworth Courier and various other blogs and publications.
I graduated from the University of Sydney with a Masters in Multimedia Design (Honours) and a Bachelor of Graphic Design. I have also been fortunate to be immersed within the Japanese culture, where I have spent 3 years in Tokyo. This was an invaluable experience, which positively influenced my design aesthetic.
I love to take photographs, weave and paint. I am self taught and love to be creative. My mission is to create beautiful wall art, accessories and paintings. Inspired by my travels and the beautiful tropical area I live in Palm beach, the textile work have the charm and individuality of the handmade and the vintage feel, combined with a modern twist. Stockist now include The Blockshop & Top3 Design and Art to Art.

[envira-gallery id="1930″]