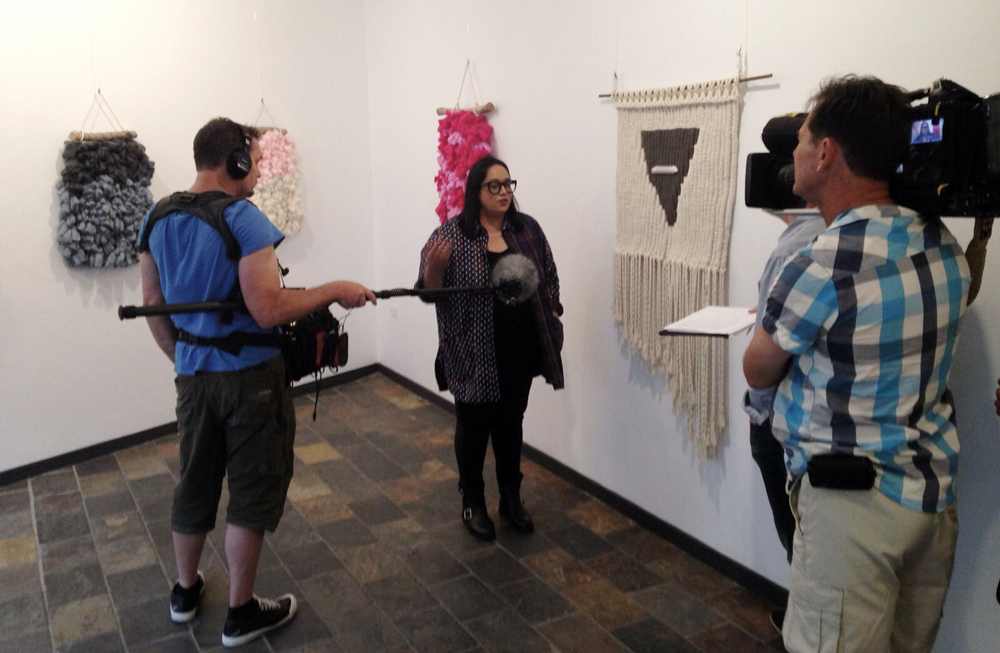 Welcome to Artistudio. My name is Arti and I am a freelance graphic/web designer, blogger, weaver and painter, based in Palm beach, Australia. I grew up in the Blue Mountains and I am now living in Palm Beach. The pristine natural beauty has been central to my lifestyle and inspiration. I am combining my extensive background in graphic design with the love of weaving and painting. I will be showing my work at
DECOR + DESIGN
in July. I also take part in the Affordable Art Show in Singapore and LifeInstyle shows.
I graduated from the University of Sydney with a Masters in Multimedia Design (Honours) and a Bachelor of Graphic Design. I have also been fortunate to be immersed within the Japanese culture, where I have spent 3 years in Tokyo. This was an invaluable experience, which positively influenced my design aesthetic.
I love to take photographs, weave and paint. I am self taught and love to be creative. My mission is to create beautiful wall art, accessories and paintings. Inspired by my travels and the beautiful tropical area I live in Palm beach, the textile work have the charm and individuality of the handmade and the vintage feel, combined with a modern twist. Stockist now include The Blockshop & Top3 Design and Art to Art.